如何从机场到达剑桥:
1. 从伦敦希思罗机场到剑桥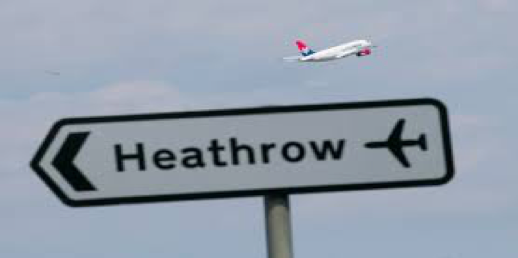 方式一大巴National Express
参会者可直接在希思罗机场的T1-T5航站楼乘坐National Express大巴,到剑桥City Centre站下车,国际航班出关后跟着Central station的标示走即可找到长途汽车站,路程总计约3.5小时。
大巴的票可提前通过官网https://www.nationalexpress.com/en购买,也可以直接在机场的大巴售票亭购买。
方式二 地铁+火车 National Rail
除了大巴外,也可选择以地铁和火车的方式抵达剑桥。领取行李后,参会者可跟随机场地铁的指示牌,乘坐开往Cockfosters方向的伦敦Piccadilly Line(深蓝色)地铁到达国王十字火车站(King's Cross)。地铁票可以在自助售票机或售票处购票,5英镑1张。参会者可搭乘直达剑桥(Cambridge)的火车,平均20分钟一班车,路程总计约1小时。
2. 从伦敦盖特维克机场(LondonGatwick Airport)到剑桥

参会者可在机场的南航站楼或北航站楼乘坐大巴National Express到Cambridge Parkside下车,快车约3小时45分,慢车则需4个半小时,平均1小时一班车,也可选择先乘坐地铁到达伦敦国王十字King's cross火车站,再搭乘到剑桥(Cambridge)的火车,总计约2.5 小时。
剑桥内部交通 -  如何到达主会场:
本次论坛主会场在剑桥大学教育系,具体地址为Faculty of Education,184 Hills Road,Cambridge,CB2 8PQ,参会者可根据住所位置,自行选择通过出租车、巴士或步行等方式前往主会场。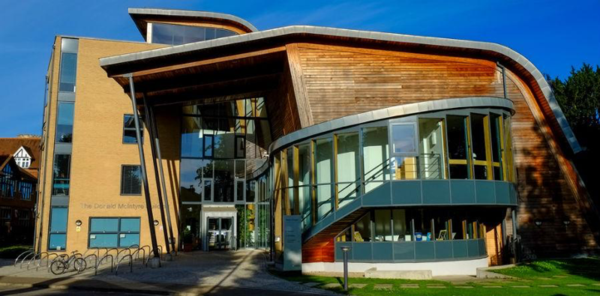 剑桥大学教育系
方式一 出租车
如需出租车服务,参会者可通过app或电话提前订车。剑桥主要的出租车公司有Panther 和 Camcab, 也可通过Uber叫车。
【Camcab】
电话:+44(0)1223704704
App:Camcab
【Panther】
电话:+44(0)1223715715
App:Pathern Taxis
方式二 公交车
剑桥市内有多条公交线路,参会者可搭乘Universal Bus、City Bus等前往主会场。可通过下列网站查询市内各公交的具体线路和时刻信息。
【剑桥地区市内公交】
https://www.cambridgeshire.gov.uk/residents/travel-roads-and-parking/buses/bus-timetables/
【剑桥大学公交】
https://www.cam.ac.uk/system/files/universal_timetable.pdf
How to get to Cambridge?
1. From Heathrow airport to Cambridge
1. National Express
Participants can take the National Express from Heathrow Airport'sTerminal Station to Cambridge City Center. It basically takes about 3.5 hours.
You can purchase tickets in advance through the official website.See the link below:
https://www.nationalexpress.com/en Or you can also buy tickets at the Heathrow airport.
2. London Underground + National Rail
You could alsotake the underground and train to Cambridge. After collecting your baggage, youcan follow the signs for the airport underground and take the London PiccadillyLine (Deep Blue) to Cockfosters to King's Cross. Underground tickets can bepurchased at a self-service ticket vending machine or ticket office, for a feeof £5. You can take a direct train to Cambridge, for a total of about 1 hour.
2. From London Gatwick Airport to Cambridge
You can take the National Express train to Cambridge Parkside atthe South Terminal or the North Terminal of Gatwick airport. The express traintakes about 3 hours and 45 minutes, and the slow train takes 4 and a halfhours. Or you could take the underground to King's cross train station firstand then take the train to Cambridge, which basically takes about 2.5 hours
How to get to the Faculty of Education?
The main venue is Faculty of Education, Cambridge University (184Hills Road, Cambridge, CB2 8PQ). You can go to the main venue by taxi, bus, or walking.
1. By Taxi
You can book a taxi in advance via a mobile app or phone. The maintaxi companies in Cambridge are Panther and Camcab, and you could also use uber.
【Camcab】
Tel:+44(0)1223704704
App:Camcab
【Panther】
Tel:+44(0)1223715715
App:Pathern Taxis
2. By Bus
There are several bus lines in Cambridge, and you could take the Universal Bus, City Bus and other buses to the Faculty of Education. You could check the specific route and time schedule of every bus in the Cambridge through the following websites.
【Cambridge City Bus】
https://www.cambridgeshire.gov.uk/residents/travel-roads-and-parking/buses/bus-timetables/
【Cambridge Universal Bus】
https://www.cam.ac.uk/system/files/universal_timetable.pdf