作为连接教与学的重要媒介,课程已被广泛地应用于各种教育活动中。突如其来的疫情改变了以往常规的教学方式,也让我们重新思考教学与课程未来的发展方向。为了开发更加有效、更具弹性的教学体系,我们需要了解疫情对于教学的深远影响。
目前,已经有许多学者和教育实践者在不断尝试,修正教学理论和实践,以便适应新的形势。例如,如何利用教育技术和优质的课程资源为师生提供更优质的教学体验?在疫情常态化新形势下,教师如何重构自身角色身份,解决新的教育问题?
本分论坛将重点关注新冠疫情对教学与课程发展的广泛影响。通过对教育技术、在线学习、教师角色身份、教师专业发展等话题进行涵盖,我们希望借此探讨未来教育应如何发展,以及学者和教育从业者应当如何在面对这些挑战的同时,确保教学的有效性。
Curriculum has developed into an important medium of teaching and learning, and has been widely used in various educational activities. The sudden COVID-19 epidemic has changed the conventional ways of teaching and learning, and prompted us to rethink the future direction of teaching and curriculum development. It is necessary to understand the far-reaching impacts of the epidemic on education in order to develop a more flexible and efficient education system.
To date, many scholars and educational practitioners are constantly trying and revising their theories and practices to adapt to the contemporary situation. For example, how to utilize educational technology and quality curricula to provide better teaching and learning experience? In the post-pandemic area, how can teachers negotiate their role identities, and actively cope with new educational issues?
This sub-forum will focus on the broad impact of the COVID-19 pandemic on teaching, covering topics such as educational technology, online learning, teachers' role identities, and teachers' professional development. Through this forum discussion, we hope to explore how the future of education should evolve, and how academics and educators can address these challenges while ensuring the effectiveness of teaching.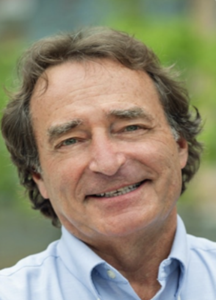 密歇根大学安娜堡分校副教授,联合任职于历史学、教育学和博物馆学专业,兼任中学教师教育项目主席。他博士毕业于凯斯西储大学历史学,自 1998 年起,任职于密歇根大学安娜堡分校。此前,他担任高中历史和社会课程教师26 年。他曾多次因在研究和教学方面的卓越表现而获奖,包括被授予密歇根大学社会研究理事会年度教授和世界历史协会授予的世界历史先驱称号。他的研究重点关注历史和社会课程教学。他将学习场域视为历史事件,其需要研究人员如历史学家般收集、分析文件和文物。他的研究包括学校和博物馆中的历史教学、教师知识增长、历史学特定技术的设计和使用,以及历史和社会研究中的教师备课史。他在Teachers College Record等同行评审期刊上发表过数篇文章,目前正在与亚瑟·查普曼(Arthur Chapman)联手为《国际历史教育研究》系列编辑历史探究卷。在过去的十年里,他一直是中学师生互动式综合项目大历史项目(the Big History Project)和世界历史项目(the World History Project)的首席研究员。
Robert (Bob) Bain is an Associate Professor at the University of Michigan, Ann Arbor with joint appointments in History, Educational Studies, and Museum Studies. In addition, he is Chair of UM's Secondary Teacher Education Program. Bob earned his Ph.D. in History from Case Western University. Before joining the UM faculty in 1998, he taught high school history and social studies for 26 years. He has been honored for excellence in research and teaching several times, including as the Michigan Council of Social Studies University Professor of the Year and as a Pioneer in World History by the World History Association. His research centers on teaching and learning history and the social sciences. He treats learning sites as historical events requiring researchers to collect and analyze documents and artifacts, just as historians do. His studies have included investigations of history teaching and learning occurring in schools and museums, the growth of teacher knowledge, the design and use of history-specific technology, and the history of teacher preparation in history and social studies. He has published in peer-reviewed journals, such as Teachers College Record. He is currently editing a volume on historical enquiry for the International Research on History Education series with Arthur Chapman. For the past ten years, he has been the principal researcher on the Big History Project and the World History Project, two interactional, comprehensive programs for secondary students and teachers.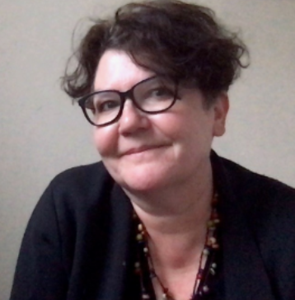 是伦敦大学学院知识实验室的首席研究员,同时她也是教育与技术硕士课程的负责人。Eileen专门从事在线和混合高等教育和专业教育的研究,与救济中心和全球高等教育中心(CGHE)一起研究了扩大数字学习的变革潜力。在救济中心,她的研究以黎巴嫩为基地,专注于使用创新方法,包括共同设计的协作在线课程或CoMOOCs,为专业人士创造机会,以建立社区知识去解决紧迫的问题,例如在危机中进行变革性教育的必要性以及社区的可持续能源获取。
Eileen Kennedy is a Principal Research Fellow at UCL Knowledge Lab, where she is the programme leader for the MA in Education and Technology. Eileen specialises in online and blended higher and professional education. Eileen researches the transformative potential of scaling up digital learning with the RELIEF Centre and the Centre for Global Higher Education (CGHE). At the RELIEF Centre, her research is based in Lebanon and focuses on using innovative approaches, including co-designed collaborative online courses or CoMOOCs to create opportunities for professionals to build community knowledge to tackle pressing issues such as the need for transformative education in crises and sustainability energy access for communities.
中南财经政法大学应用语言学院教授。他的研究兴趣包括教育语言学、跨文化交际和教师发展。他在Springer、Routledge和 John Benjamins 均有发表过期刊文章、书籍章节和专著的英文出版物。他曾经是宾夕法尼亚大学的富布莱特学者。他也曾是2015年哈佛中国教育研讨会教育公平主题的小组成员之一。现任中国多语与多语教育协会副会长。
Ge Wang is a Professor of Applied Linguistics School of Foreign Studies, Zhongnan University of Economics and Law. His research interests include educational linguistics, intercultural communication and teacher development. He has English publications in journal articles, book chapters and monographs by Springer, Routledge and John Benjamins. He used to be a Fulbright scholar at the University of Pennsylvania. He was one of the panelists on the Educational Equity Theme in the 2015 Harvard China Education Symposium. Currently, he is the vice-chair of the Chinese Association for Multilingualism and Multilingual Education.
于2018年获得上海外国语大学应用语言学博士学位。现年徐斌在西安外国语大学英语学院任教。他的研究兴趣集中在EFL教师的专业发展。
Bin Xu received Ph.D degree in applied linguistics from Shanghai International Studies University in 2018. Currently Bin Xu is teaching in the School of English Studies, Xi'an International Studies University. His research interests focus on EFL teacher professional development.
教育部普通高校人文社科重点研究基地北京师范大学教师教育研究中心副教授,博士生导师。研究兴趣涉及教师教育、学校改进、教育政策研究等。在 Teachers and Teaching: Theory and Practice、Asia-Pacific Journal of Teacher Education、教育研究等 SSCI 及 CSSCI 发表文章 30 余篇。兼任 Teachers and Teaching: Theory and Practice 副编辑,香港教育大学亚太变革与领导研究中心兼职研究员。
Juyan Ye is an associate professor at the Center for Teacher Education Research, Beijing Normal University. Her research interests include teacher education, school improvement, education policy research. She has published more than 30 articles in refereed academic journals, such as Teachers and Teaching: Theory and Practice, Asia Pacific Journal of Teacher Education, Educational Research. She is also an associate editor of <teachers and teaching: theory and practice> and Research Fellow at the Asia Pacific Centre for Leadership and Change at The Education University of Hong Kong.